Civilian Protection at the Polls: Nonviolence in action
On November 3rd, Nonviolent Peaceforce partnered with the SEIU Local 26 to train and mobilize more than 250 volunteers to provide protection at 30 polling sites in St. Paul and Minneapolis.  This short film documents those efforts.
Promotional video for Nonviolent Peaceforce
Nonviolent Peaceforce
is an NGO working internationally to advance nonviolent means for addressing conflicts.  Deacon worked with NP staff to create a short promotional video for the organization, created from a clip of NP founder Mel Duncan in an online conversation.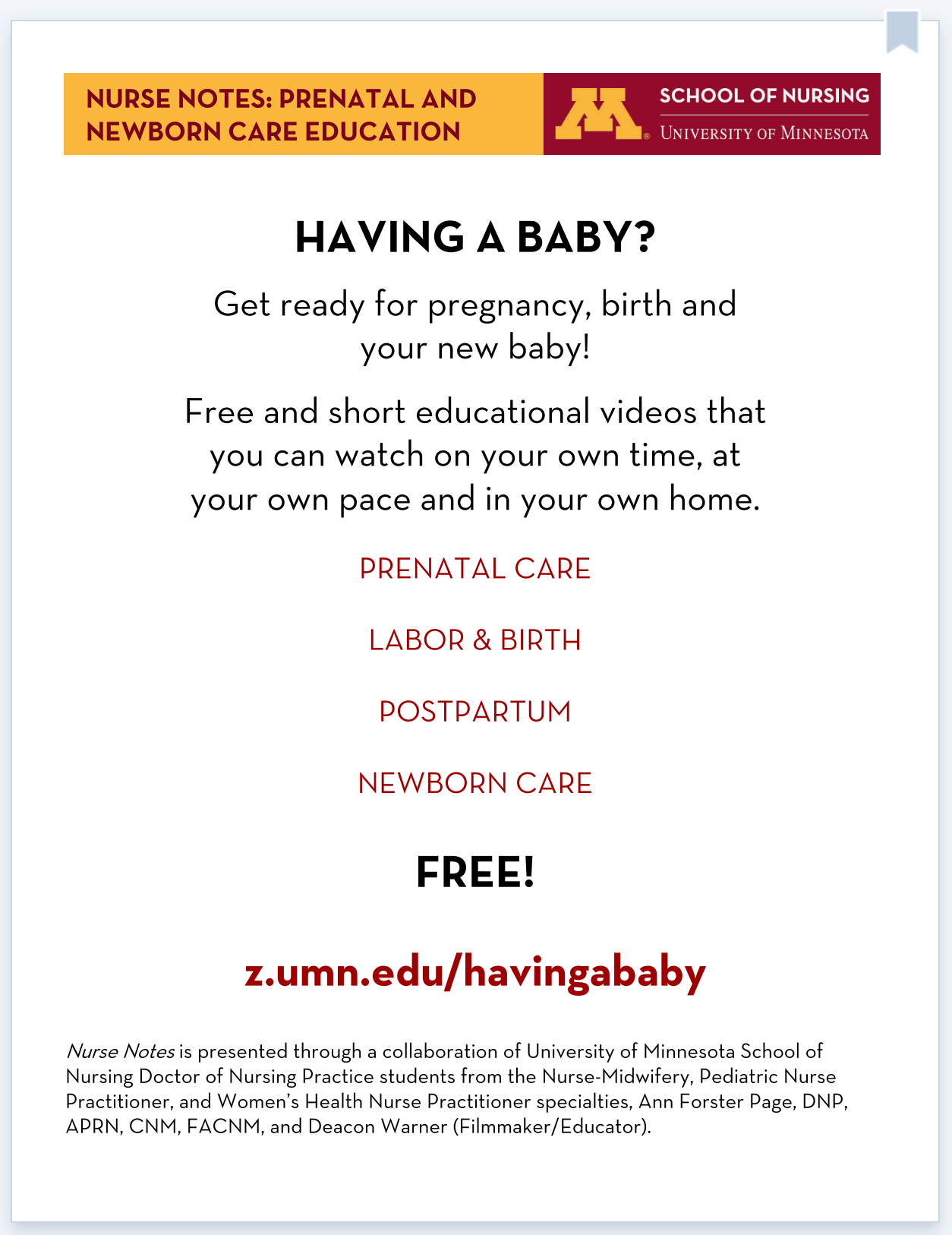 Educational video series for the University of Minnesota's School of Nursing, "Having A Baby: Prenatal and Newborn Care Education"
In March and April,  Deacon worked with a group of nursing students at the University of Minnesota to remotely create
60 videos
addressing issues related to pregnancy and birth for expectant and new moms in lieu of in-person consultations during the COVID-19 pandemic.
Documentary video of Bryn Mawr Neighborhood graduate parade 
Deacon's neighborhood newspaper, the
Bryn Mawr Bugle,
publishes pictures of each year's graduating seniors along with short bios on the students.  This year, as in-person graduation ceremonies at schools were cancelled, neighborhood parents also organized a physically distant graduation parade.  Deacon shot video and pulled together footage from neighborhood parents to create a video keepsake of the parade for the families.
8th Grade Graduation Video for Anwatin Middle School 
Deacon's sons both attended Anwatin Middle School and Deacon has taught a number of filmmaking residencies there over the past ten years.  When the school year ended, the school was looking for ideas on how to create an online graduation event for the students.  Deacon offered to create a video, intercutting pictures of the graduates with reflections and words of advice for the graduating eighth graders from the school's teachers and principals.
The video
was premiered on YouTube at 2 pm on a Friday, June 12, with over 400 students, staff and friends viewing the video.  Live comments in the side bar gave viewers the chance to give shout outs to the students as their names and pictures appeared in the video.